Playroom TV, by improving its structure that follows modern technological developments and consumers' expectations, increases the advantages with Catch-Up TV to serve the audiences under the concept of "watch any content you want, any time you want".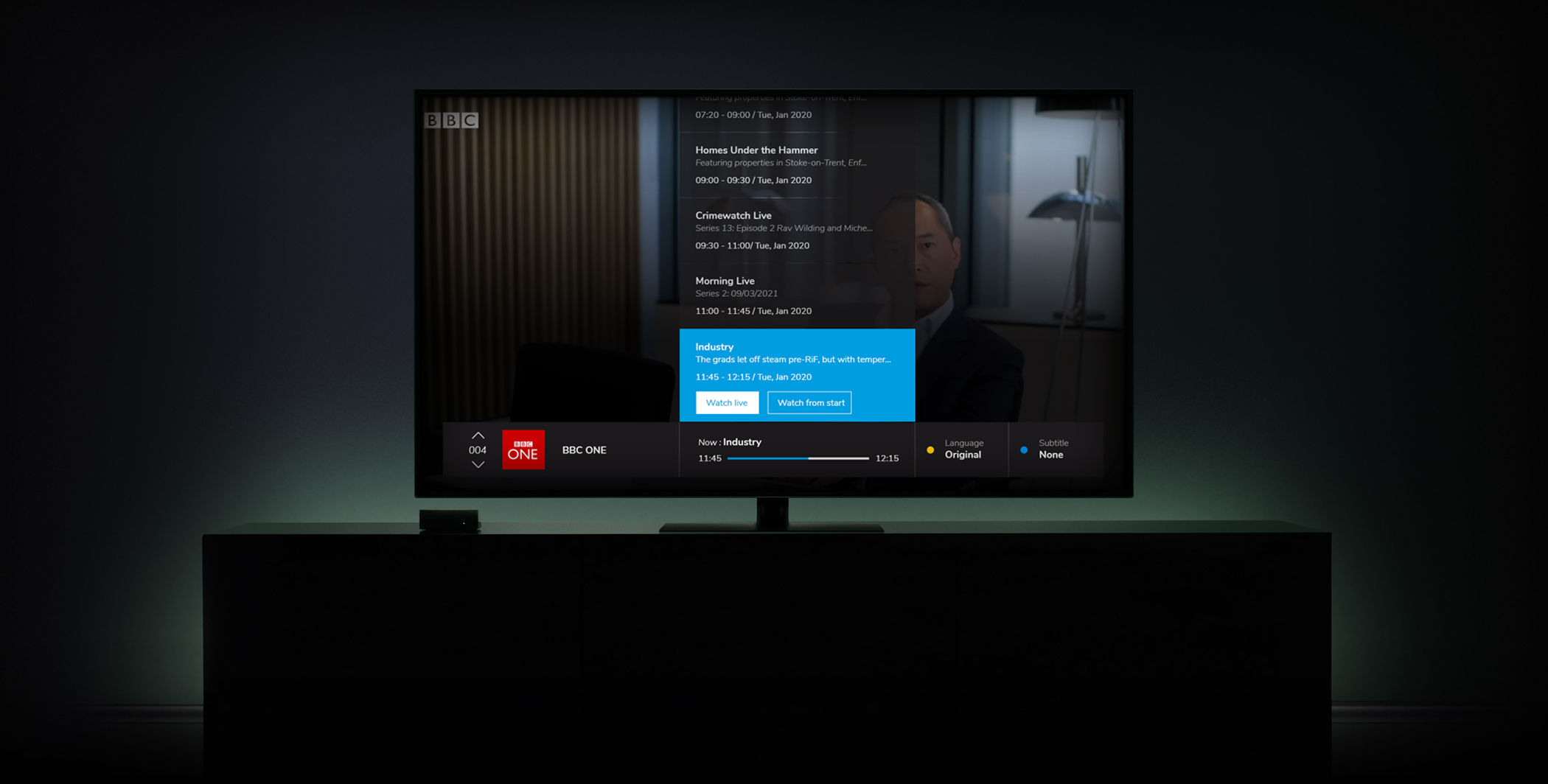 With this technological hospitality entertainment system, you can offer your guests a unique accommodation experience and ensure their satisfaction and loyalty.
What is Catch-Up TV?
Catch-Up TV is a service offered by TV service providers that automatically records television broadcasts and provides the opportunity to return to these contents at any time. This service allows guests to access and watch their favorite content without the risk of missing out.
Catch-Up TV, which has the same logic as the Video on Demand (VoD) service, which allows audiences to watch desired ready-made content such as movies and series at any time, is completely different in terms of content. While VoD provides access to predefined contents, Catch-Up TV works by recording the broadcast stream (series, contests, discussion, and entertainment programs, etc.) of television channels in accordance with the device features. Thus, with this technology, including complete broadcasts of up-o-date satellite channels, guests have privilege of watching the contents broadcast on TV channels whenever they want.
Catch Up TV Features
Catch-Up TV records all the programs in the broadcast stream of television channels, allowing them to be watched in the same high quality.
All content can be accessed via the Electronic Program Guide (EPG).
Guests can easily access the contents of any date and time interval with the remote control.
Catch-Up TV gives guests the convenience of having full audience control over the broadcast with the opportunity to stop, start, fast forward and rewind the broadcast whenever they want.
This feature provides an opportunity for the guests to stop and start the broadcast whenever they want and gaining control over content by forward and rewind.
Does not require extra setup as it is a software feature of Playroom TV.
Since Catch-Up TV operates in the local network, there is no data traffic problem.
Retrospective records can be accessed as much as the (storage) capacity of the hardware.
Catch-up TV displays high definition (HD) broadcasts.
Catch-up TV is only found on Playroom TV among other IPTV providers.
+6 Million end users yearly
+130 installations worldwide